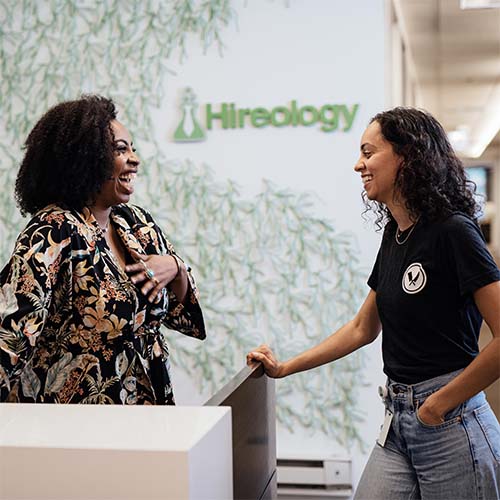 The Only People-First HR and Recruitment Platform
Attract, hire, and manage talent from one intuitive system. Turn hiring, HR, and payroll into a process your team — and candidates — will love.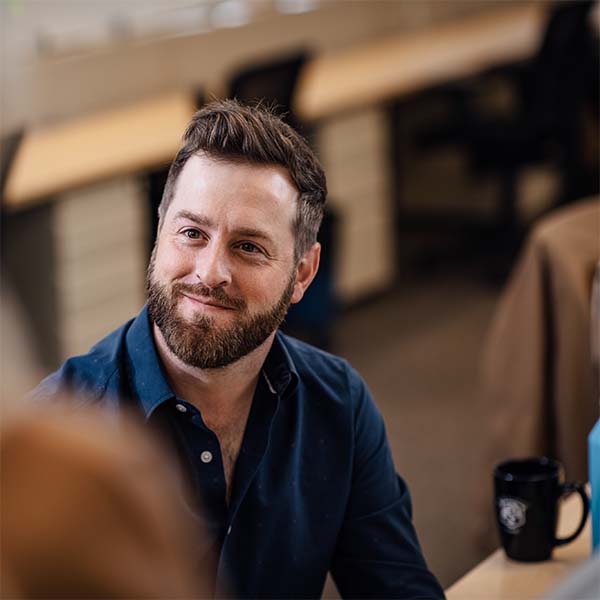 Everything you need to build and maintain your best team
Our all-in-one HR and recruitment platform helps you manage complex hiring and retention challenges
Building a great team starts with great technology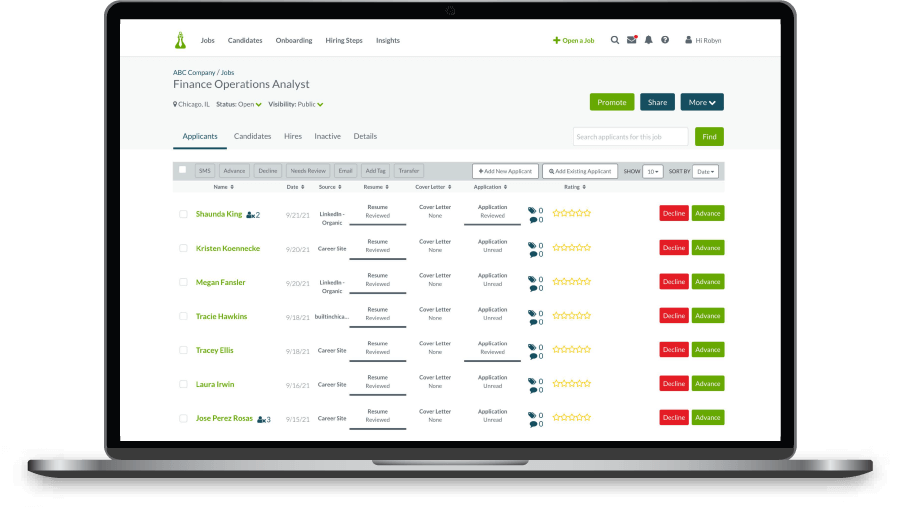 Attract quality applicants
Easily market your open roles across multiple channels to connect with top job seekers and increase your applicant flow
Run a more efficient and engaging hiring process so you can identify top candidates and quickly hire the best
Drive productivity and ensure compliance post-hire with an all-in-one suite of employee management tools
A hiring platform that drives real bottom-line impact
Businesses across all industries rely on Hireology to execute a human-centered hiring and people management process that works
What our customers are saying
"As a recruiting manager, I manage interviews across 13 locations. Having one tool to centralize the process and applicant communication is essential, and Hireology allows me to work efficiently and effectively across all of our locations."
Sterling Automotive Group
"We were not shopping for a new ATS or payroll system. Hireology reached out to us and won our business by building a relationship and becoming a trusted advisor. Through respectful outreach and consultative selling, Hireology showed us how we can use technology to better the people side of our business."
Chief Operating Officer |
American Hospitality Management
"The partnership we have with Hireology has been highly rewarding. The drastic increase in our retention is a tangible realization of how much we have benefitted from working with the whole team."
Talent Acquisition Manager |
Lou Fusz Automotive Network
"With Hireology we have a 25% decrease in no-show interviews. Inbox, interview scheduling and interview reminders allows my team to over communicate to candidates which helps them feel more comfortable."
"The customer success team at Hireology routinely takes the time to review applicants live with me. Getting a second set of eyes on my pipeline, in addition to learning techniques to save time, is the kind of customer experience I am looking for as a business owner."
Alphagraphics- Irving, TX
Learn how Hireology can help you attract and hire talent fast